Review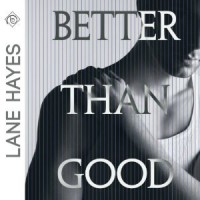 4.5 stars ~ Audiobook Review by Caroline
This is a feel good story with a little bit of angst and a whole lot of loving. A lot of people seemed to have this as GFY but I don't agree. Matt had already had a sexual experience with another man, admitted to being attracted to men and had no problem admitting his bisexuality to himself.
I digress!
Matt is a student dealing with the usual stresses of studying and trying to ace his grades. He has a girlfriend who he sees every now and again, sex isn't great but he doesn't expect it to be, and he surrounds himself with a good group of friends.
Aaron. I loved Aaron. Flamboyant and so secure in who he was, he was an absolute pleasure. He loves loud music, fashion and dancing and will not hide himself for anyone. I would have loved to have gotten a little more of his POV in the story, as for me he was the star...
Read more at
Prism Book Alliance